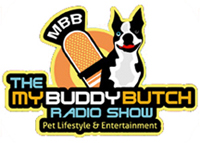 Listen to this show and all of our shows in our audio archive arranged by date!
Hour 1
This week  – Neurologist and professor at the University of Pittsburgh Dr. Dawn Marcus is back with us to talk about the release of her new book "The Power of Wagging Tails." Therapy dogs are doing unbelievable work helping people cope with various ailments and now Dr. Marcus is doing a study of the use of therapy dogs in waiting rooms. She also talks about how your dog could possibly make a great therapy dog. Dr. Patrick Mahaney is with us for the 4th part of the series about his visit to Peru…exotic animals a three toed sloth. Dr. Marcus also hangs around to talk about how exposing your baby to pets can help them avoid allergies later in life. She has been involved with many studies regarding this. Buck a new film about the REAL Horse Whisperer is out this weekend. Pets are getting sick from Cicada Ingestion, and Dogs are dying of Parvovirus in our news segment.
Hour 2
Dana Humphrey of Whitegate PR in New York and San Diego is with us to talk about the first "National Dog Party Day" simultaneously being held in both cities on June 24th. This will be benefiting 2 great familiar rescue organizations so be sure to check it out if you are in the area or on-line at Dogpartyday.com. Dr. Kim Bloomer of ACAN and Animal Talk Naturally joins us to talk about the wildfires going on in Arizona and Albuquerque New Mexico which is where she is located. Bad respiratory problems in Young and old alike not to mention the pets. Also Sunburn causes cancer and there was a release from the FDA this past week that tells us we have not been getting the proper protection from the sunscreen we have been purchasing. Dr. Kim weighs in on this also. Internationa Wolf Center in MN. Wins victory and new Facebook App Saves Dogs on Death Row.