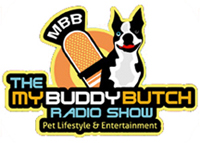 Listen to this and our other shows arranged by date in our audio archive!
Hour 1
This week  – Pet Expert and "Edutainer" Arden Moore joins us to talk about her travels around the country and the opening of new dog parks here in the USA as well as the National Dog Party Day. Dr. Patrick Mahaney joins us to wrap up the series on his visit to Peru while doing volunteer veterinary work and seeing the "Elephant Dog." Dick Rolf CEO of the Dove Foundation checks in to talk about the family friendly summer movie releases around the country. Congrats to YODA the World's Ugliest Dog!
Hour 2
Jeff takes some time to relay a story from a fourth of July when Butch was only a couple of years old that almost ended in a tragic loss. He wants you to learn from his mistakes in not knowing as much as he thought he did about Butch. Dr. Jennifer Jellison has been on Regis and Kelly, The Today Show and Good Morning America on many occasions and now she is opening her new veterinary practice in Ohio. Jeff shares another summer story about Butch that proves a little training can definitely prevent a tragedy but it takes repetition and perseverance. Can your Dog swim…not so fast…it's NOT an instinct! Top 10 Highest reported pet injuries by the Veterinary Pet Insurance Company can help you prepare for a safer time with your pet. Martha Stewart has an animated series on the Hallmark Channel.