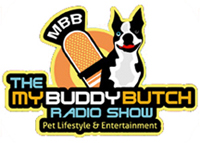 Hour 1 – Dr. Donna Spector, consulting veterinarian and nutritionalist of SPECTORDVM.COM in Chicago joins Jeff to talk about a new revolutionary cat food that treats a condition known as "hypothyroidism" which is a relatively common ailment in cats. Hills pet food released this new food and this will really help out cat owners whose furry feline suffers from this issue. Jeff discusses his trip to the 2011
 World Coon Hound Championships held in Ohio by the UKC. Now, naturally Coon Hounds are hunting dogs but they can also make great family pets if you have the space for them to do what they love to do HUNT! They wouldn't make a good city dog in the concrete jungle but a home with a good size lawn would be great for them. Jeff interviews the winner of the conformation and one of the judges of this fun event. Jeff also talks more about the UKC and gives their "Top 10 Breeds" list which includes the "American Pit Bull Terrier"…interesting and we're glad to see their recognition of this much maligned dog. News and announcements.
Hour 2 – Best Selling Author Joe Camp who wrote Soul of a Horse and Soul of a Horse Blogged announces
the release of his new ebook series that he call "E-Nuggets." Joe expands on the topics that have been most asked about regarding his extensive research on horses. These are even available for your smart phone so if you love horses , know someone who has one, or would just like to know more about them check out these great ebooks nuggets. Well, Butch is up to his old tricks again…caught another squirrel and yes he did eat it. Our Veterinary naturopath Dr. Kim Bloomer joins Jeff to talk about this in detail and why it's no big deal…or is it? The rest of the UKC 2011 Coon Hound Championship interviews and some news and announcements. The Texas farmers are in need of our help…have any extra hay? Well, plenty of farmers do and are rushing to help them.
Don't forget to sign up for our FREE Newsletter "The Chronicle." You can catch All our tweets at Twitter! don't forget to check out our MBB RADIO Facebook page. Become a friend of the show! We would love to have you with us. go to our Archive page to download mp3, Apple itunes, or zune versions of all of our shows!