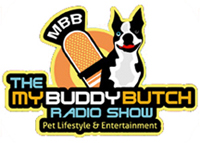 This week – Hour 1 – Mark Clement is the Senior VP of Sales and Marketing for Gamma2. Now you may know Gamma2 by another name "Vittles Vault" and they have been around for awhile and are available …literally everywhere. These specially designed environmentally tight containers and systems are made to keep your pet's food fresh and mold free for much longer than just rolling the bag down. Ever eat potato chips that have been exposed to the air for a day or two? Flat stale chips is what you get…well your pet's dry cat or dog food is no different from those chips, they absorb as much moisture as they can at every opportunity. Jos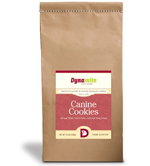 Zamzow is the founder of Dynamite Specialty products and he joins Jeff to talk about a problem he had when looking for wholesome treats to give his pets. The difficulty was finding treats that did not have chemicals in them with names too long to pronounce! Jos took on the challenge of making treats that HE knew would be healthy for animals and has come up with many products for just about any pet you can think of. Canine Cookies are the latest creation and he sleeps better knowing the natural ingredients he is using while making a good treat for his pets. News and announcements – Jeff rants about the new cell phone ban that the National Transportation and Safety Board is asking for and he salutes a couple of companies that are doing great things for rescues organizations in Kansas and San Francisco!
Hour 2 – Kyla Duffy is the founder of Happy Tails Books and has been a friend of the My Buddy Butch Show for a long time. The books that she and the other authors that have banded together to write are benefiting homeless animals and rescue shelters around the country. Kyla also started upforpups.org and the exciting show "Don't Kill Bill." Happy Tails Books has now introduced a great line of children's books that are sure to be a big hit and make great gifts! Also, Traci and Ann from Traceann Glassworks joins Jeff to talk about some
 of the beautiful products that they have come up with to honor those pets that have passed on. With their passion for pets and those that they have lost over the years they wanted to do something unique and design glass keepsakes that you can hold on to with the memory of your pet. They have a wide variety of items and have even designed and introduced a Christmas ornament keepsake.  News and announcements…are you (and your pet) getting the proper amount of sleep?
Don't forget to sign up for our FREE Newsletter "The Chronicle." You can catch All our tweets at Twitter! don't forget to check out our MBB RADIO Facebook page. Become a friend of the show! We would love to have you with us. go to our Archive page to download mp3, Apple itunes, or zune versions of all of our shows!
Tweet

PLAY HOUR 1 –


PLAY HOUR 2 –


 
Check out This Video from our Rick Mirenzi on the New Christmas Ornament Keepsake from Traceann Glassworks.