I had the pleasure of speaking to Pat Callahan, the National Director of Development and Marketing for this outstanding organization! Canine Companions for Independence is celebrating 35 years of helping dogs help people. Pat joins us to talk about the breed selection, the process of training that the dogs go through, and gives examples of some of the situations where they are needed to help humans in daily life. We look forward to talking with Pat again in the future to let us know what is happening with them and if we can help. They have many different ways we can all help and I can't think of a more worthy cause so check out the web site!
________________________________

I spoke with Gil Pimentel, VP of programming for the National Geographic Channel and Producer of the new summer series "World's Deadliest!" I am personally amazed when I watch just about anything on National Geographic Channel and Gil takes some time to visit with us and talk about the great footage that is being shown in this series. Animals from Africa to Alaska are captured on film in this TV series doing what they do best – "SURVIVING" in the Wild. I highly recommend this series on the NATGEO Wild Channel and it's running Monday night at 10pm through August 15th! 
 ________________________________
VET TOPIC OF THE WEEK
.
________________________________
NEWS LINKS
United Pet Group Voluntarily Recalls Pro-Pet Adult Daily Vitamin Supplement -(FDA) This is the supplement for Dogs.
NATURAL BALANCE DRY DOG FOOD RECALL - (ASPCA) Sweet potato & Chicken Dry Dog Food with the "best by" date of June 17, 2011, in 5- and 28-lb. bags
IAMS CAT FOOD RECALLED BY P&G - Proctor & Gamble announced Wednesday June 11th a voluntary recall of it's Iams ProActive Health Cat & Kitten Food with a date stamp between Sept. 2011 and June 2012
MAN KILLED BY HIS OWN DOGS -  An Ohio man was killed by his own dogs ouside his home in broad daylight. No one is sure why or how this happened but anyone with more than a couple of dogs should heed this…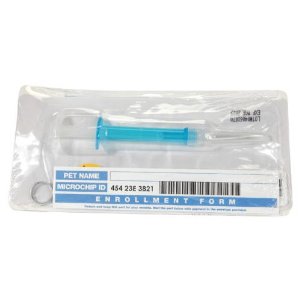 HOME AGAIN IDENTIFICATION IMPLANT KIT
- You order this and have your veterinarian implant on your pet. You then register the information and your done except for the occasional update!
SONY HELPS CATS TWEET DAILY ACTIVITIES - Want to keep in touch with your cat while you're away? Better yet tell your cat to keep in touch with you!
$100,000 BOND SET FOR OHIO MAN FOR COW ABUSE CASE – (CBS/AP) - Another animal abuse case and this one was on a farm. I can't believe how ridiculous some people are… They should make an example of this incident. We'll see…
PILL POPPING PIT BULL NOW TAKING VIAGRA (NBC NY Affiliate) -  Taking more Viagra than most men could afford on Long Island New York, this drug is saving this dog's life!
"THUNDERSHIRT" – claims to help calm pets that are afraid of loud noises. Should I look into this for Butch? Yes and I'm going to get him one.
HEART OF A HORSE - (MBB Radio) Recieves their non-profit status. Check out the Web Site and see what April Horowitz is doing in Calfornia to help these magnificent animals and find out how you can help!
MORE FOOD BANKS HELPING TO FEED PETS ALSO – (NY Times) Animal shelters around the country are being flooded with hungry pets, and to tackle the problem, charitable organizations are setting up pet food banks, with products offered within regular food pantries.
CALIFORNIA PONDERING 'ANIMAL ABUSERS REGISTRY'  – As reported in an article by Alison Stateman in LA on Time's blog, California State representative Dean Flores introduced this bill in late February but during a time where not only the State has financial trouble but pet owners are also struggling, can it pass when it needs to be funded by tax dollars? Great idea for the registry…let's watch this one!
________________________________
OUR PRESS
JEMAR ENTERTAINMENT INKS DEAL WITH TALK SHOWS USA -  (Need Adobe Reader) Award Winning Author and Grammy Voting Producer Jeff Marginean will be producing Daily Radio Short Features made available to radio stations in the USA and CANADA.
SAAVY EXPLORER ARTICLE - FLYING WITH PETS on the Saavy Explorer about an experience my Dad had while traveling with Buttons to Florida. 
SENIORS FOR LIVING - I had the honor of being quoted in an article on this great web site for senior citizens. I had a very nice conversation with Marianne Thomas about how having a pet can help seniors with every day life. I have seen the effect having a dog has had on my 86 year old father, so I can speak first hand on the benefits for seniors that adding this new "family member" can bring to their lives! See the article "25 Reasons Why A Pet Helps You Stay Young At Heart." 
Date Wanted – Must Love Dogs and Butch! - I was included in an article about Dogs and Dating! Two of my favorite subjects! Dating is tough enough for me with my schedule but now any girl I meet has to pass Butch's test before we can go on a date! 
________________________________
QUICK INFO

The My Buddy Butch Daily feature!  Our sydicated feature is made available to radio stations for FREE exclusively through
Talk Shows USA
and is comprised of tips, Vet advice, animal expert advice, some of the things that Butch and I have learned together as well as Celebrity and Best Selling author interviews from the show! If you are a program Director or sales rep of a radio stations
click
the link above or if not, tell your local radio station about us and you may hear us in your
area
soon! 

Sign up for our FREE NEWSLETTER the "My Buddy Butch Chronicle"  I will be giving a run down on each weekly show, adding articles, and featuring one rescue organization each week. We will be adding more features as time goes on so subscribe and check it out! We also have a classified section and also have sponsorships available!
My Buddy Butch – Confessions of a New Dog Dad is now on Ebook for your favorite reader including the popular KINDLE! Click here for details and formats! Now available on Amazon.com for your Kindle reader!
RESCUE SHELTERS AROUND THE COUNTRY: Do you know of a reputable pet rescue shelter in your local area? Are you a Rescue Shelter your self? We would love to interview you on our Weekly Pet Rescue Shelter segment on the show and here on our blog! You can be big or small, breed specific or all breed, rescue dogs, and rescue other animals as well! Contact us at info@mybuddybutch.com and put "RESCUE" in the subject line!
MBB RADIO SHOW TOPICS: Do you have a favorite celebrity pet owner? Do you have an important topic that you would like us to cover on the show? Do you have a question about your pet's care that you would like to ask? Don't hesitate to contact us and let us know! info@mybuddybutch.com
PET OR ANIMAL SICKNESS IN YOUR PART OF THE COUNTRY: Are you a Veterinarian that has noticed a particular problem or sickness in animals and pets in your part of the country? Let us know about it and we can announce it and/or have you on the show to talk about it! info@mybuddybutch.com
LOCAL FUNCTION HAPPENING IN YOUR AREA? We want to know about it and we will even announce it on the show! Email your announcement to us at info@mybuddybutch.com
______________________________
Join us again next week! As always our shows are available on Apple iTunes and Zune as well as on our own site. All shows stream 24/7 on our site and can be downloaded in mp3 format from our BTR site. 
Purchase our AWARD WINNING BOOK at MyBuddyButch.com ! Or better yet use the Toll FREE number to order 800-247-6553! You can ask for an autographed copy if you wish! Read More Reviews of the Book HERE!
You can also get My Buddy Butch on EBook!
DOVE FOUNDATION AWARD FOR "FAMILY FRIENDLY" CONTENT ALL AGES! 
BOOK OF THE YEAR AWARD FINALIST - FORWARD MAGAZINE 
WINNER – MOM'S CHOICE AWARD - ADULT NON-FICTION.
USA BEST BOOKS AWARD FINALIST - USA BOOK NEWS!
HONORABLE MENTION – NEW YORK BOOK FESTIVAL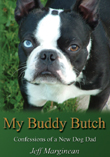 My Buddy Butch is an Award Winning Book! 
My Buddy Butch – Confessions of a New Dog Dad is a family friendly book and makes a great gift!  AMAZON.COM
 -  BORDERS BOOKS - BARNES & NOBLE