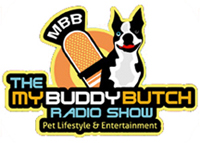 Hour 1: Author and founder of the Proud Spirit Horse Sanctuary in Arkansas Melanie Bowels joins Jeff to talk about her latest book "The Dogs of Proud Spirit." Melanie is the author of three great books and all proceeds from the books go directly to the sanctuary so please consider buying a couple for yourself and one for a gift. Also for the vet topic Jeff reviews a new article about the "Dog Days of Summer" and the broken down Air Conditioning that we delt with here last week. Jeff was bad luck for A/C last week as the Studio AND his home BOTH experienced break downs. He discusses some of the issues of not being able to get out of the heat and how it can take its toll on you and your pets. Women in the Outdoors is a great national program that hold learning events around the country. Want to teach your wife or girlfriend to hunt or shoot or fish. That can be daunting. Introduce her to Women in the Outdoors and she can learn with other women! NFL HOF game is cancelled but that is only 1/8 of the pie! Also young bats or "pups" are coming out of thier roosts this time of year and they can be one of the most beneficial animals to us your pets and the farmers…build a bat house!
Hour2: Engineering students at Arizona State University is working on a program to turn Poop into power! Jeff talks with Chell Roberts the Executive Dean of the College of Technology and Innovation, Professor Dr. Kiril Hristovski who is supervising the students who will be working on this project and Jennifer Kostic who is asissting. It's these types of projects and this type of work that lead the students to think from themselves and question why things work the way they do! Melanie Bowel's of Proud Spirit Horse Sanctuary in Arkansas joins us for the Rescue of the week. They are finding more bats than usual this year that have died from rabies. Do you know what to do if you see a dead bat or a rabid animal. Michael Vick and HSUS CEO Wayne Percelle have spoke to congress on behalf of H.R. 2492 which imposes Federal penalties for people involved in animal fighting.
Here is part 2 of the Michael Vick interview on Greta Wire.