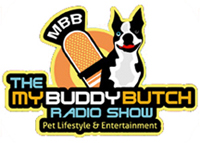 Hour 1
In the spirit of making the most of your summer, which is slowly dwindling away, Pete Fierly of the Pro Football Hall of Fame joins us to talk about the enshrinement festival in Canton Ohio. There are fun family activities going on all week during this national event including the Grand Parade. Check out Pete's Blog and also some videos of the Enshrinee Ceremony at Fawcett Stadium on the web site. and also watch highlights from Deion Sanders' Enshrinement speech. Jeff can personally recommend this for a destination for the whole family! Also Dr. Donna Spector joins Jeff again to talk a bit about summer safety for those people who encounter strange dogs. Been out for a walk or a jog and approached by a strange dog? Do you know what to do if that happens? Well, listen in for a few tips from Dr. Donna and Jeff. Butch has had his BOODA Squeakbottle for one week and Jeff reviews the progress. News – have a large dog that eats from an elevated food bowl? This can actually help cause a serious life threatening condition known as GDV!
Hour 2
Pet first aid expert and regular contributor to the My Buddy Butch Show, Denise Fleck of
 Sunnydogink.com joins Jeff to catch up on her recent televison appearance on "The Doctors" show where she did a quick demonstration on Pet CPR See video below. Denise is also the president of the Volunteers of the Burbank Animal Shelter in California. The Federal Government has redefined the "Americans With Disabilities Act" to include Dogs Only…don't laugh when we tell you this but there is such a thing as a seeing eye pony…We are not kidding and they are being used in schools and other places. Also Sherri Franklin of Muttville Senior Dog Rescue in San Francisco tells us about the great work they have done in the past year. Michael Vick on Fox News is touring the country with Wayne Pacelle CEO of the Humane Society of the United States…a commentary from Jeff.

Here is part one of the interview with Michael Vick and Wayne Pacelle that aired on Greta Van Susteren's Show on Fox News.