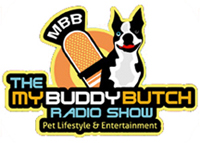 Hour 1 – Author Olga Horvat announced the release of her first book "Paranormal Pooch" about a toy poodle that affected a family but had some very peculiar things happen. Do you believe in the paranormal, Spirits, or your pet being possessed? Very interesting book and discussion. Dr. Kim Bloomer of ACAN joins Jeff to talk about how some celebrities feel they have to make their pets"Vegan" just because they are. You have to hear this she is very passionate about this topic and you will see…or rather hear! Bed Bugs have not gone away just be cause it summer and if you are traveling this summer you need to beware of your surroundings and how these little 'buggers" can ride into your house on your pet! Jeff gives some tips on how to prevent infestation. 
Hour 2- Dr. Dawn Marcus MD, Professor, Neurologist and author of "The Power of Wagging Tails" joins Jeff
to discuss the study that she conducted at the University of Pittsburgh Medical Center regarding the effect of therapy dogs on pain management patients in the waiting room. We have all had to sit in a Doctor's waiting room either sick or in pain. These folks, some having no hope of a cure, are there to try and live with their pain. Listen in to the surprising results of this study that Dr. Dawn wanted to announce on our show before it was released to the national medical journals. Dr. Patrick Mahaney our Vet to the stars stops by to talk about the tragic death of Amy Winehouse and the situation her pets are in now that she is gone. Also an in-depth discussion about rabies and why this threat needs constant vigilance. Jeff received a letter from the President and CEO of the USO this past week.