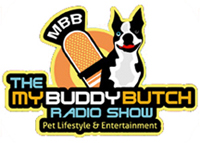 With the movie Apollo 18 opening last week Jeff was excited to have Stanton Friedman on the show to talk about UFO's and the movie. EVERYONE who has watched almost any show on TV regarding UFO research knows who nuclear physicist Stan Friedman is. He was actually the only civilian researcher called in to investigate the Roswell incident. Very interesting man and discussion. Ellen Taylor of the Chesapeake
Humane Society joins Jeff for the rescue of the week segment to talk about how they came through the hurricane Irene storm and what they and surrounding communities have to deal with afterward. News & Announcements…ever want to see your pet talk? There is a new web site that will allow you to do just that!
Dave Vigil, President of Snaptracs, Inc. in California,  joins Jeff to talk about a new GPS tracking device

called TAGG that can not only keep track of your pet on-line and on the Web but it can also text or email you to let you know that your pet has gone outside the designated area that YOU define. Sounds like a great product that Butch needs to test out and review! Part 2 of the interview with Stan Friedman about the movie Apollo 18 and the conspiricy theory surrounding it. News and announcements PETco and CSI:Miami are teaming up to help supply guide dogs to the blind …a couple minutes of reflection on 9/11.