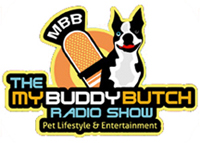 This week – Hour 1: Darlene Arden, Award Winning author and Certified Animal Behaviorist joins Jeff to talk about her new book "The Complete Cat's Meow." A great book on all things cat. Darlene was with us for the release of her previous book "Rover Get Off Her Leg" and it was great catching up with her. She always has great advice and you will enjoy this book. Have you ever had your pet eat your illegal (or even legal for that matter) stash of drugs? Needless to say, or maybe not so needless is that it can make your pet seriously ill if not kill them. Dr. Partick Mahaney our Vet to the Stars in Hollywood joins us to talk about this issue that he has seen in his practice. Hurricane Irene has left more than a few rescues in bad shape and Jeff gives a run down on how you can help. News and announcements.
Hour2: Have you decided what you will do with your pet's remains when it has passed away? Carol Carprita of Woodside Pet Cemetary joins Jeff to discuss this issue and talk about how a Pet Cemetery operates (See Video Below). Pet Cemeteries are not something new that has just sprung up to take advantage of the pet industry boom…they have been around for many many years. Carol gives some tips on what to do when
you are in that situation. Irene (and yes her name really is Irene…like Jeff's mom!) of the Liberty Humane Society in Jersey City New Jersey joins Jeff for the Rescue of the Week Segment to talk about Hurricane Irene last week and how they are dealing with the destruction as well as how they helped the animals. Thankfully no people or animals were hurt during their ordeal! Also Animal News and Announcements.

Don't forget to sign up for our FREE Newsletter "The Chronicle." You can catch All our tweets at Twitter! don't forget to check out our MBB RADIO Facebook page. Become a friend of the show! We would love to have you with us. go to our Archive page to download mp3, Apple itunes, or zune versions of all of our shows!
You can now set up your own advertising campaign right here on our web site.