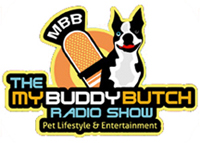 This week – Hour 1: Michael and Gary Friedland of PAWZ pet boots join Jeff to talk about galoshes for pets! This product is catching on around the world and is available at all of the pet stores around the country. It is sold in various sizes, is biodegradable and protects your pet's feet from chemical burns, ice and light debris that they can pick up on a normal walk through the city streets. They also have a great fleece lined pet coat that is great for cooler weather, rain and snow…because …you know…it's coming! Pawz is the world's only disposable and reusable, waterproof dog boot. Made of natural rubber, Pawz are 100% biodegradable. Pawz are designed to go on easily and fit securely without zippers or straps. Fashionable yet
 durable, Pawz offers serious paw protection. Pawz is the most natural-feeling boot your dog can wear because without padding your dog feels the ground, providing a needed sense of security. Like a sock, Pawz moves with your dog, allowing full paw motion and maximum comfort. And imagine never losing another expensive dog boot again! Pawz come 12 in a package and each boot may be worn many times.
Dr. Patrick Mahaney of California Pet Acupuncture and Wellness joins us to talk about Darlene Arden's new book about cats that he reviewed and discusses some of the care topics she covers. News and Announcements, it's harvest festival time, picking the right dog bed, hummingbirds are migrating south so don't forget to feed them a snack on the way, and Web worms in the trees this time of year. What they are and how to get rid of them…don't burn down the tree..and possibly your house!
Hour2: Are your kids into dancing? Have you ever heard of dance battles being held around the country? Well, professional dancer Ladia Yates who has danced around the country on such notable videos as
Janelle Monae's "Tightrope" (see Video Here) joins us to talk about how she got involved in dancing and what these battles are about. Street dancers travel around the country and can be seen in many cities across the country. Ladia's father is the band leader for a little group called "Sly & The Family Stone" CLASSIC! The AVMA was in Washington DC last week talking to government officials and in addition have launched an Obesity awareness campaign starting in the DC area in September for pets. This is a topic that we talk about a lot about on this show and Dr. Donna Spector is an expert in pet nutrition and she talks about the obesity problem with pets. Mysterious ailment is killing dogs in Bedford County Virginia and Montana Dog ends up with 2 diseases from one tick bite, Lymes Disease and Rocky Mountain Spotted fever.