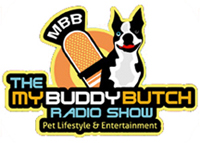 This week – Hour 1 – Jeff starts of the year in a Holistic mood. We are going to be investigating all things healthy and we start with a bit of Aroma Therapy and essential oils. Jeff is relatively new to this so Vicki Rae Thorne of Earth Heart Inc. joins him to answer the questions what is aroma therapy how does it help you pet and what is the difference between an essential oil and a good 10w-30? We learn a lot from Vicki. Remember the Rescue Animal MP3 Project we introduced in 2011? Well, Dr. Pamela Fisher is back with us again to celebrate their new official "non-profit" status and tell us what is happening. Dr. Pamela Fisher is the founder of this program and she is a Veterinarian and a "Holistic Veterinarian" at that! They are doing great work and helping MANY shelters and rescue orgs including local dog pounds. News – This was bound to happen sooner or later, someone is suing so that pets are "Not Property!" Pets mean so much to so many people listen in to hear about this lawsuit and voice your opinion!
Hour 2 – Dr. Dawn Marcus MD has been with us for a long time here on the My Buddy Butch Show. She is a delight to have on the show and always has something that will help us live healthier lives. She is the author of "Fit as Fido" and "The Power of Wagging Tails" and is here to talk about a new study that she is conducting. If you have migraines and own a dog, you can participate in this study that may lead to service dogs being used to predict migraines! Butch has had some trouble with anal glands. Have you had a good anal gland expression lately? Well he needed one for a painful impacted sac and boy it hurt. Jeff comments on what he has been told about this from both traditional and holistic vets. What is YOUR opinion? With the uprising in Libya pretty much over the aftermath includes zoo animals on the brink of starvation. The world community has been trying to help but with a price tag of $2000 per day trying to feed over 800 animals time is running out for them. Will their new government be able to help?
Don't forget to sign up for our FREE Newsletter "The Chronicle." You can catch All our tweets at Twitter! don't forget to check out our MBB RADIO Facebook page. Become a friend of the show! We would love to have you with us. go to our Archive page to download mp3, Apple itunes, or zune versions of all of our shows!
Tweet

PLAY HOUR 1 –


PLAY HOUR 2 –


_________________________________________________
Throughout the month of January, Disney will be posting a series of dog training videos right here on MBBRadio Web Site, on our Aftershow Blog and on You Tube at www.youtube.com/DisneyMovies.
Each of the Buddies, along with April Mackin, a trainer at Birds & Animals Unlimited, the company that has trained the Buddies on several of their films, will be featured in the series. Make sure to check the site each week for tips on dog training and examples of how the trainers prepare the Buddies to perform on set!