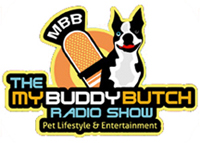 Hour 1 – The Disney Movie Treasure Buddies is being released to DVD on January 31. Edward Herrmann who stars in the movie as Dr. Phillip Wellington joins Jeff to talk about what it is like being on the set with so many puppies and some of the other animals that joined him. Also Dr. Donna Spector consulting Veterinarian joins Jeff to talk about how to change your aging pet's food. Should you wait until a certain age? Should you automatically change your pet's food? She answers these questions. News and announcements. strange things pets have eaten report is out! Hour 2 - Nat Geo Wild has a new show titled "Pilly Undercover" about the animal cruelty cases going on in Philadelphia. You can ride along with undercover police embeded with THe Philly SPCA to see how they are dealing with the problem. George Bengal is the Chief Investigator and he joins Jeff to discuss. Dr. Frank McMillin of Best Friends Animal Sanctuary is back and he talks about puppy mills and a recent law suite filed in New York by the owner of a dog that she bought from a pet store. This has ramifications for everyone. News and Announcments.
Don't forget to sign up for our FREE Newsletter "The Chronicle." You can catch All our tweets at Twitter! don't forget to check out our MBB RADIO Facebook page. Become a friend of the show! We would love to have you with us. go to our Archive page to download mp3, Apple itunes, or zune versions of all of our shows!
Tweet

PLAY HOUR 1 –


PLAY HOUR 2 –


_________________________________________________
Throughout the month of January, Disney will be posting a series of dog training videos right here on MBBRadio Web Site, on our Aftershow Blog and on You Tube at www.youtube.com/DisneyMovies.
Each of the Buddies, along with April Mackin, a trainer at Birds & Animals Unlimited, the company that has trained the Buddies on several of their films, will be featured in the series. Make sure to check the site each week for tips on dog training and examples of how the trainers prepare the Buddies to perform on set!
___________________________________________