Last year Oprah and Lisa Ling did the famous "Puppy Mill show" exposing the deplorable situations that these animals are forced to live in while churning out "retail ready" puppys for the unsuspecting, and in many cases uneducated public. I would bet that most people, if made aware of the circumstances by which that cute puppy ended up in the pet store window, would most definitely "pass" on buying it. Join us for this week's show as we talk to Bill Smith from Main Line Rescue in Pennsylvania who appeared on that Oprah show to bring to light the "puppy mill" situation. Bill reminds us of the conditions which these animals are kept in and what progress has been made with legislation. There is still much that we can do to help these animals and Main Line Rescue is leading the way. Please check out their Web Site for more info on how YOU can help! 
 
_______________________________
Devin O'Branagan is an author who is passionate about pets. So much so that she is raffling a spot in her book to make your dog famous! Listen in to Devin discuss the details and check out her Web Site! Raffle proceeds also go to one of our favorites Best Friends Animal Sanctuary in Utah!
_______________________________
RESCUE SHELTER OF THE WEEK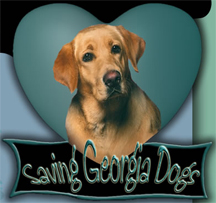 Suzy Bailey, who is a co-director of Saving Georgia Dogs rescue was nice enough to join us and discuss the work they are doing to save pets not only in Georgia but from other areas around the country also. Please listen in and check out the Web Site. Check out the adoptions they have available!
 
_______________________________
 
Listen to the My Buddy Butch Talk Show #40 now Join us again next week! As always our shows are available on Apple iTunes and on our own site. All shows stream 24/7 on our site and can be downloaded in mp3 format from our BTR site.  

Purchase our AWARD WINNING BOOK at MyBuddyButch.com ! Or better yet use the Toll FREE number to order 800-247-6553! You can ask for an autographed copy if you wish! Read More Reviews of the Book HERE!
You can also request an "Autographed" copy!
DOVE FOUNDATION AWARD FOR "FAMILY FRIENDLY" CONTENT ALL AGES 
BOOK OF THE YEAR AWARD FINALIST - FORWARDÂ MAGAZINE (Winner announced in May 2009)Â 
WINNER – MOM'S CHOICE AWARD - ADULT NON-FICTION.
USA BEST BOOKS AWARD FINALIST - USA BOOK NEWS!
HONORABLE MENTION – NEW YORK BOOK FESTIVAL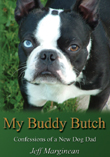 My Buddy Butch – Confessions of a New Dog Dad is a family friendly book and makes a great gift!   AMAZON.COM
, BORDERS BOOKS, BARNES & NOBLE